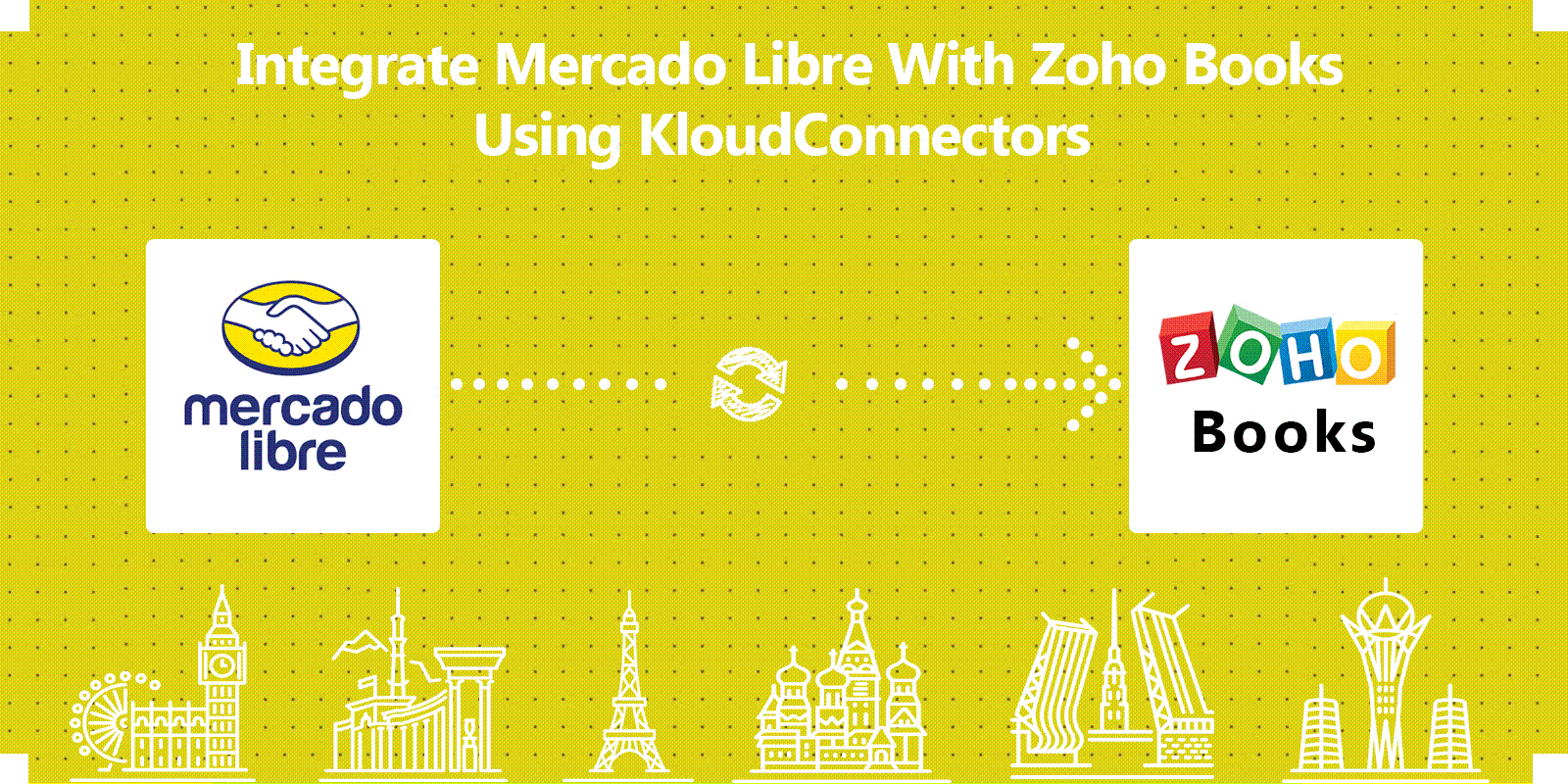 MercadoLibre Connector for Zoho Books is here!
Kloud Connectors is happy to announce an addition of one more Connector to their family, MercadoLibre connector for Zoho Books. Now, Marcado Libre MarketPlace users can sync their Sales Orders related Customers & Products seamlessly with one of the best online Accounting Software System which is Zoho Books.
First of all, this connector supports following MercadoLibre MarketPlaces: 
Argentina
Brazil
Colombia
Costa Rica
Chile
Dominican Republic
Ecuador
Uruguay
Mexico
Panama
Managing Inventory and doing manual data entry into Accounting system is probably the most painful and time-consuming activity. In order to address this issue, this connector was designed. As a result, it allows you to sync MercadoLibre Sales Orders, related customers, and Products with Zoho Books. Hence all the accounting entries are done automatically using this connector. This ensures your eCommerce operations and Accounting team are on the same page.
This integration between MercadoLibre and Zoho Books by Kloud Connectors gives you an ability to schedule the automated syncs. Due to this, you don't have to remember to sync them and the changes will also get synced automatically every day at the time of your choice. The dashboard of Kloud Connectors also has Sync Details, Sync Errors(if any so that you can take corrective actions immediately). You can also configure the connector to receive an email when there is an error. Therefore, one can avoid logging in every day to KloudConnectors. Email would be sent only when there are errors.
Giving such transparency in syncs, such control over data to all the users is a hallmark of Kloud Connectors. And for this connector as well, we have provided all these facilities. This will give a consistent experience to all our users. As usual, this connector comes with unlimited data sync capabilities.
Free Trial of 15 days is also available for MercadoLibre Connector for Zoho Books. The idea is one can see it in action before clicking the buy button. The price of monthly subscription, where there is no limit on a number of records imposed by us, is also priced very attractively at US$ 30.00 per month. Use this connector once and never do the manual data entry again.
Finally, if you are a MercadobLibre MarketPlace User and Zoho Books fan, why don't you give it a try? Trial is Free.
Watch How to setup MercadoLibre to Zoho Books
(Visited 51 times, 1 visits today)
7