Zoho CRM is an award-winning web-based CRM designed to attract, retain, and satisfy customers to grow your business. Zoho CRM can automate daily business activities, track sales, and engage customers in different platforms. Likewise, its mobile platform lets you take CRM on location so you can get updates fast and real-time, and close more deals even when on the go. More than 8 million users work online with Zoho, and several of these individuals utilize eCommerce systems. Zoho customers are extremely happy using Zoho systems to improve their productivity and customer satisfaction. But most of them can gain a lot if they implement eCommerce systems with CRM systems properly. 
Zoho CRM is just one of the many services Zoho offers. By using Zoho CRM, you also have access to the entire Zoho suite of productivity tools. Zoho's business solutions include project management app called Zoho Projects, email marketing solution called Zoho Campaigns, accounting software called Zoho Books, collaboration tool called Meeting, and many more.
The biggest advantage of this is that Zoho CRM integrates seamlessly with other Zoho products, so you can automatically sync CRM-related data between solutions and efficiently manage your business from a single platform. Zoho CRM is also integrated with popular eCommerce platforms seamlessly through KloudConnectors. 
These days, 61% of people prefer to shop online rather than going to stores. Currently, there are wide range of  platforms for independent businesses to sell their products online.Most e-commerce platforms today offer a variety of features that'll help you optimize your e-commerce store.
Here is a list of the top ECommerce Online Platforms which you can integrate with Zoho CRM.
1) WooCommerce
WooCommerce is the best free eCommerce plugin built for WordPress. Every day, thousands of aspiring business owners using WordPress & WooCommerce to fulfill their dream & reach a new height.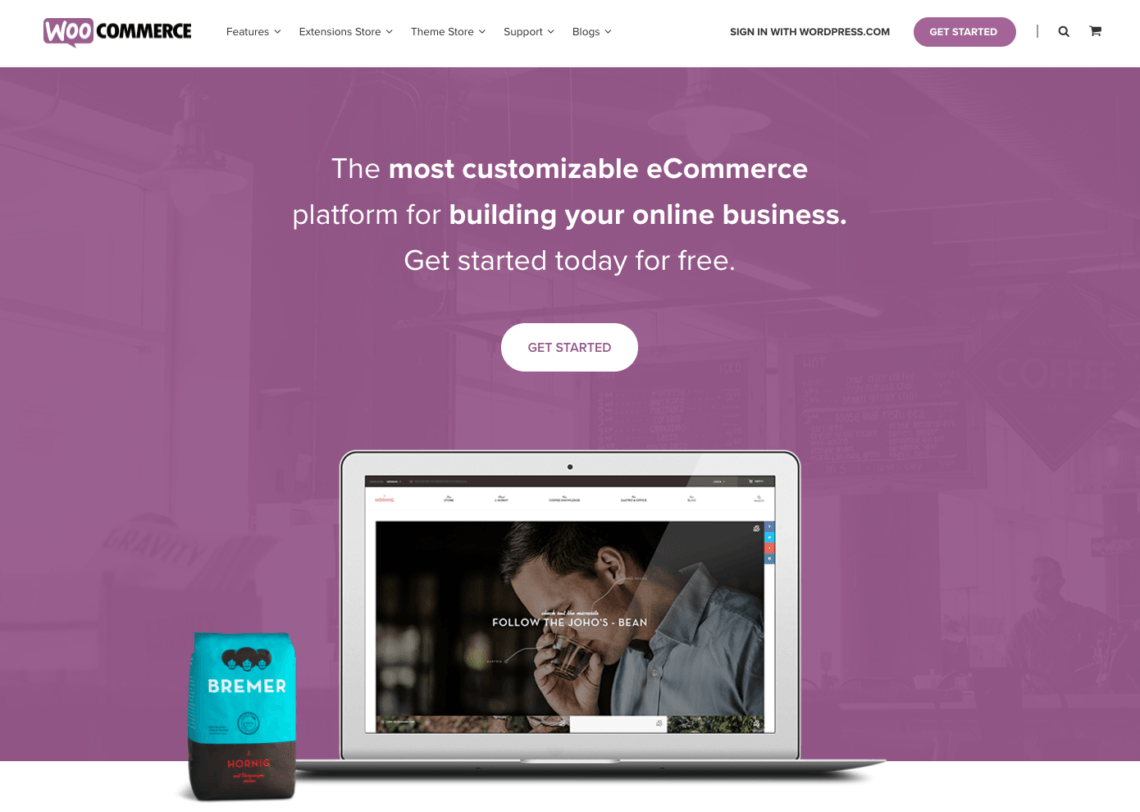 Once you have WooCommerce working with your website, an extra range of WooCommerce extensions are available to you. These extensions are like plugins for WooCommerce. They let your online store do more things. They can also let your store work with other programs, like your accounting program and your email marketing program.
Kloud Connectors provides an integration with Zoho CRM which helps WooCommerce user to sync their data like sales orders, products & contacts into Zoho CRM.Using KlouConnnectors you can choose to sync Woocommerce orders based on their status to Zoho CRM. 
Start a free trial today : 

2) Magento
It is used by massive retailers like Samsung and Nespresso, as well as countless small e-commerce operators, so it's a serious contender for any business thinking of making a move into online retail. It is e-commerce platform, and currently the most popular such solution in existence. It's estimated that Magento is used on 20 percent of all e-commerce sites online.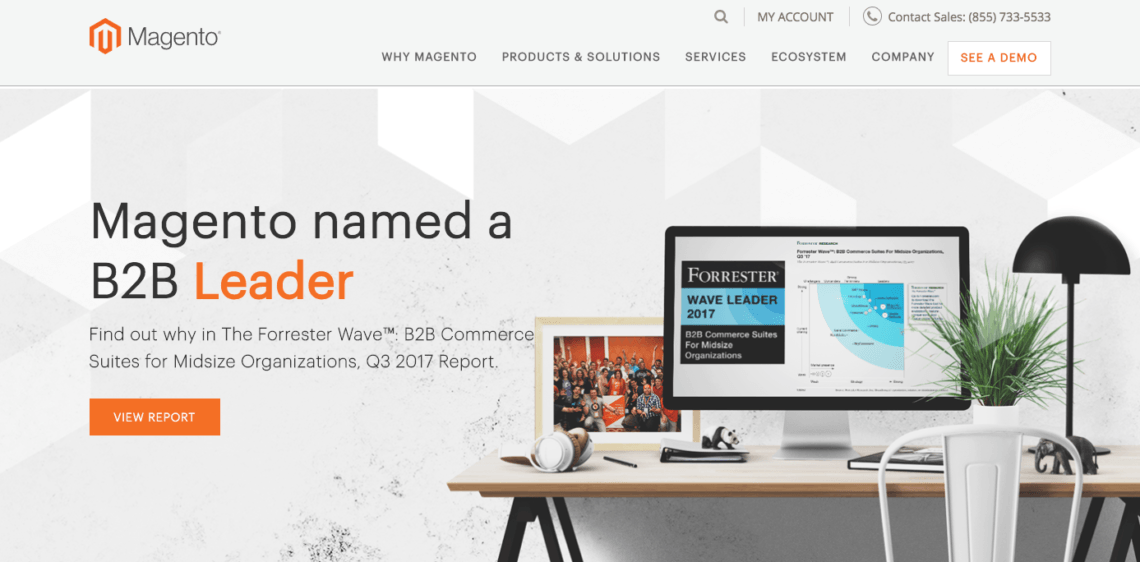 Magento offers different types of solutions to fit your business. For many small businesses, Magento Open Source is a great way to get started. This free version of Magento is fully supported by a community of Magento users who can help you modify the software for your business. You can also host this open-source software on your own server, giving you more choices to fit your web-hosting budget and control your back-end processes.
If you are looking for an integration between Magento to Zoho CRM then KloudConnectors is the best solution for you.  You can sync unlimited Magento sales orders related customer, products to Zoho CRM. You can track your sales with Sales forecast and Actual sales in the same system with tight Integration between 2 Clouds. 
Start a free trial today

3) Shopify
Shopify was founded in 2006 by Tobias Lütke (CEO of the Year in Canada), Scott Lake and Daniel Weinand. Since the launch, the platform has quickly grown from a small player to one of ) leading E-Commerce solutions. The company is currently powering more than 220,000 + online retailers.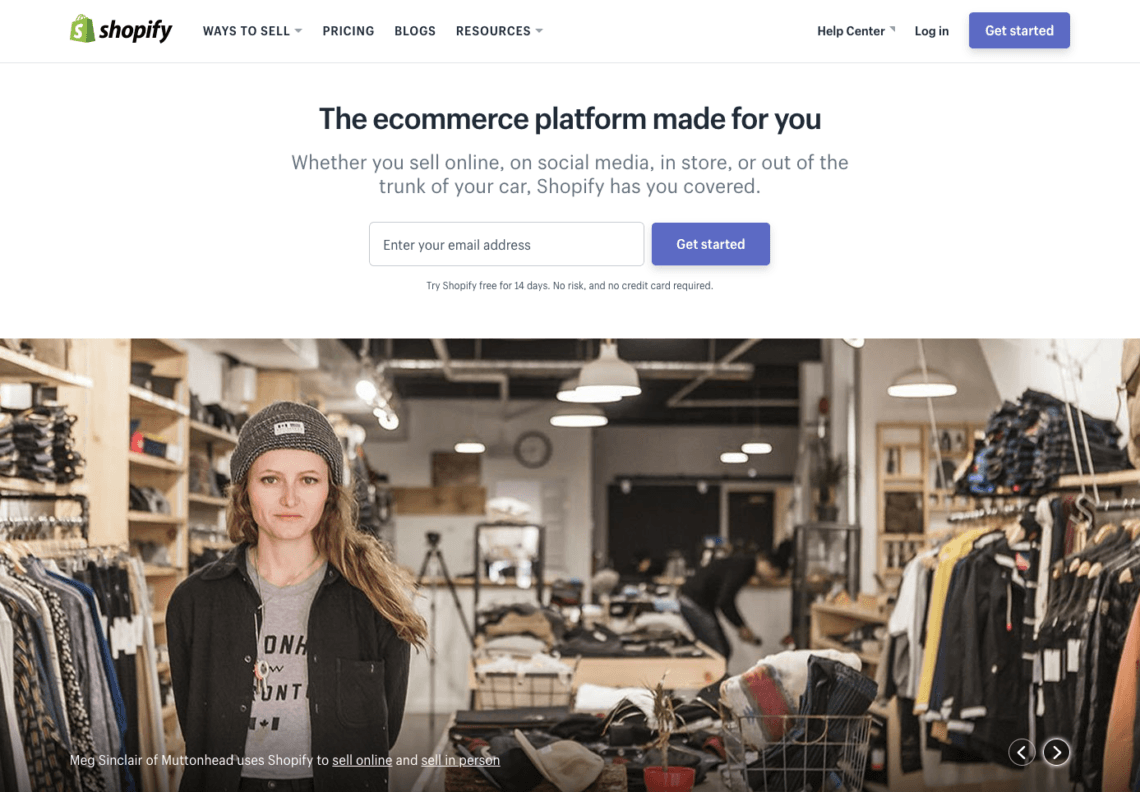 The reason we like Shopify so much is that it's not like WordPress or Magento, (which are great as well,) but you need some sort of development knowledge to keep your site running smoothly. On the other hand, it's not like some of the more simplified solutions like WIX and Weebly, where you're going to have a tough time scaling up.
Basically, Shopify makes it easy for people who know nothing about programming, coding and web development to startup and run their own online store. They do this so entrepreneurs can focus on the building the aspects of their business they excel at without having to worry too much about the technical stuff. With KloudConnectors you can sync in orders , order related products and customers from Shopify to Zoho CRM.
Start a Free Trial Today

4) BigCommerce :
BigCommerce is a go-to platform for all things in eCommerce. BigCommerce is easy to set up and gets your store up and running as soon as possible. It also has substantial customization options for those looking to dig deeper. Its interface is easy to navigate, and it includes the best SEO configurations of all the major platforms.
This also has necessary eCommerce features like gift cards, reviews & ratings, as well as basic marketing tools to give your store a unique look and feel.
With KloudConnectors you can make customer information directly and automatically available to your Sales team through Zoho CRM, making their tasks easier. Get your popular Products autoMagically from your BigCommerce to Zoho CRM, to ensure your sales team is on the same page with the rest. Schedule the Set up once and Enjoy the benefits every single day.Sync Unlimited Orders, Contacts, and Products.
Start a Free Trial Today

5) Prestashop
Prestashop is very popular due to it's ease of usage. Starting with basic features, you can add popovers for customers to see your product options and browse through them quickly.
It is easy to both install and customize the software, and everything is very intuitive. How much work you'll put into creating a store using PrestaShop is up to you: you can either download a fully-hosted or self-hosted version so you can determine your own level of technical control (both are free).
Another great feature of the platform is that you can run multiple stores at ones by only using one account to manage them. You can also buy additional themes and templates along with customer support services to help you get the largest conversion rates possible.
Using KloudConnectors you can Sync Orders (+related Products, Customers) from your Prestashop into Zoho CRM autoMagically. Using KloudConnectors, Set up once and Enjoy the benefits every single day. It can sync all your Products in Zoho CRM. It can sync all your Contacts in Zoho CRM. It can sync all your Orders along with the related Contacts and Products in Zoho CRM.
Start a Free Trial Today

6) X-Cart
Open source eCommerce platforms like X-Cart is mainly using for flexibility and SEO friendly nature. It comes with several SEO compatible inbuild features which are one of the key requirement for any webshop owners as having traffic means everything for online business. X-Cart is based on PHP Smarty templates and hence it is quite flexible in terms of customization and implementation.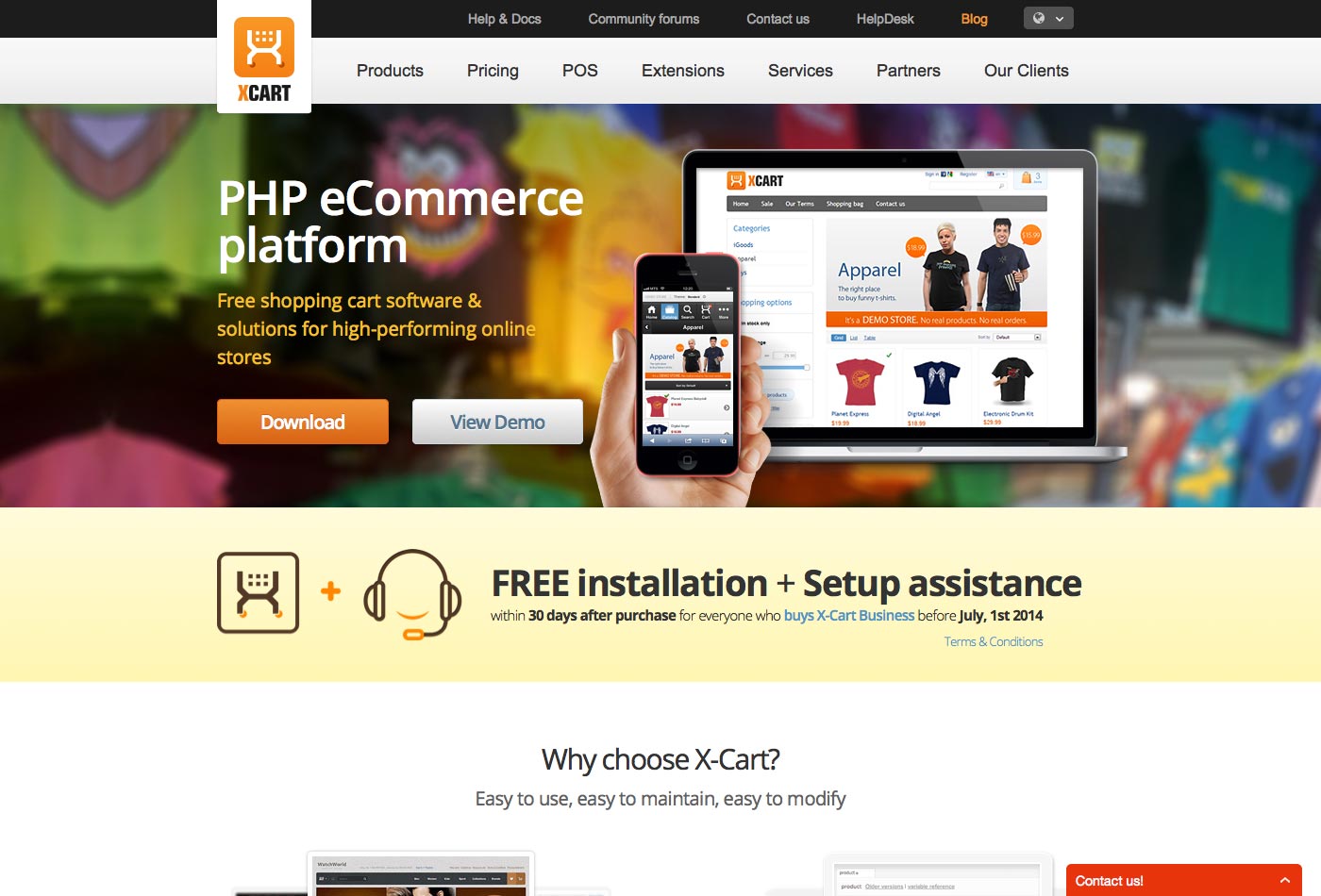 X-Cart is based in Russia, and is better known as a faster solution to grow with for small and medium-sized businesses.X-Cart gives wide opportunities for your business allowing you to sell any type of products (digital or physical goods, services or rentals) through various channels (eBay, Amazon, Facebook). It's mobile ready and SEO-friendly and offers a robust bi-directional integration with WordPress.
Through KloudConnectors you can sync all your Sales Orders along with the related customers and products to Zoho CRM. Sync Orders (+related Products, Customers) from your XCart into Zoho CRM autoMagically.
 Start a Free trial today 
(Visited 36 times, 1 visits today)
0